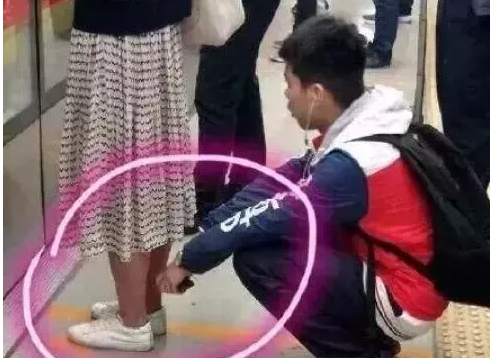 律师公会认为,偷拍案持续上升,可惜大马现有法律不完善,没有特定法律条文对付偷拍者,导致偷拍罪犯走隐私法令的法律漏洞。
因此律师公会吁求公众履行个人责任,主动删除侵犯他人隐私的照片及资料。
然而,若拍摄者拍摄的是他人的不雅照片,如裙底风光等等,根据刑事法典第509条文(以特定语言及身体姿态侮辱他人),若拍的照片是带有侮辱他人的行为,罪成者可最高被监禁5年或罚款,或两者兼施。
同时,如果对方拍摄他人不雅照片,再转发,根据刑事法典292条文,任何人若售卖、租赁、散播、公开展示、流传、生产或拥有猥亵书籍、册子、纸张、画像、影像、肖像等物品都属违法,罪成者可最高被监禁3年或罚款,或两者兼施。
通讯及多媒体法令233条文也说明,违法使用网络和多媒体,张贴猥亵 和侵犯性物体,最高刑罚是罚款5万令吉,或者坐牢一年,或两者兼施。
曾经有案例是,宠物店员工使用手机偷拍38岁女顾客的裙底风光,导致本身抵触1955年轻微罪行法令第14条文。一旦罪成,可被罚款最高100令吉。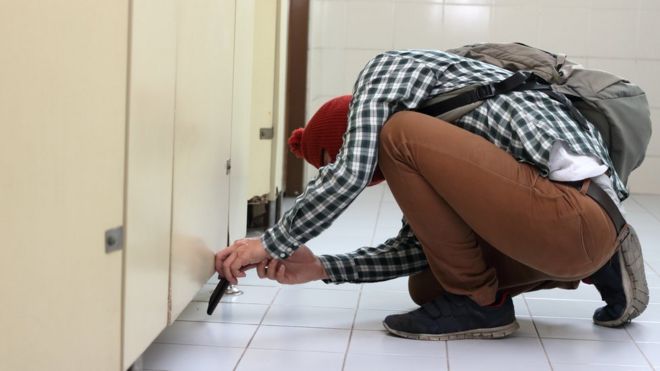 Improper use of network facilities or network service, etc.
233. (1) A person who—
(a) by means of any network facilities or network service or
applications service knowingly—
(i) makes, creates or solicits; and
(ii) initiates the transmission of, any comment, request, suggestion or other communication which is obscene, indecent, false, menacing or offensive
in character with intent to annoy, abuse, threaten or harass another person; or
(b) initiates a communication using any applications service, whether continuously, repeatedly or otherwise, during which communication may or may not ensue, with or without disclosing his identity and with intent to annoy, abuse, threaten or harass any person at any number orelectronic address, commits an offence.
(2) A person who knowingly—
(a) by means of a network service or applications service provides any obscene communication for commercial purposes to any person; or
(b) permits a network service or applications service under he person's control to be used for an activity described in paragraph (a), commits an offence.
(3) A person who commits an offence under this section shall, on conviction, be liable to a fine not exceeding fifty thousand ringgit or to imprisonment for a term not exceeding one year or to both and shall also be liable to a further fine of one thousand ringgit for every day during which the offence is continued after conviction.
==============================
*如果需要法律咨询或者聘请律师处理法律事务,你可以联系我们。
*浏览我们律师楼的法律文章: www.kuekong.com
*订阅我们的YouTube: http://bit.ly/lawnjustice
*加入 我们的"法律与你同行"FB 群组: http://bit.ly/fblawnjustice
*Like 我们的"法律与你同行" FB Page: http://bit.ly/lawnjusticefbpage
*加入我们的网络论坛: www.queco.org
*Wilson Kuek是"法律与你同行 Law & Justice"面子书群组的创办人。"法律与你同行"是马来西亚最大的法律平台。我们为无数的平民百姓免费解除了各类的法律困扰。
*Kuek, Ong & Associates. Advocates & Solicitors. No.86-1, Jalan Mahagoni 1, Bandar Botanic, 41200 Klang, Selangor Darul Ehsan. Klang Lawyer. 巴生(吧生)律师楼。
*我们的律师楼拥有超过15年的执业经验。我们处理民事纠纷,商业纠纷,打官司/法庭诉讼,追讨债务,遗产分配,遗嘱,离婚,抚养权,赡养费,产业分配,领养小孩,拟商业合约,拟买卖合约,银行贷款,法律咨询,法律顾问,等法律事务。全马的案件,我们皆都处理。
*We have more than 15 years of experience in the legal profession. We handle matters such as commercial disputes, civil litigation, debt recovery, probate & letter of administration, will, divorce, children custody, maintenance/alimony, adoption, distribution of matrimonial assets, drafting commercial agreement, drafting sale and purchase agreement, process loan documentations, legal consultation, legal advisory, miscellaneous legal works.
#马来西亚华人律师 #巴生律师 #吧生律师 #Klang Lawyer #KL律师 #吉隆坡律师 #KL Lawyer #懂华文的律师
#Kuek, Ong & Associates #Kuek Ong & Associates #Kuek Ong Associates #郭汪律师事务所 #郭汪律师楼
#偷拍